BREAKING: Bank of America Cancels Popular Conservative Twitter User Catturd's Bank Account #BankofAmericaIsCommieTrash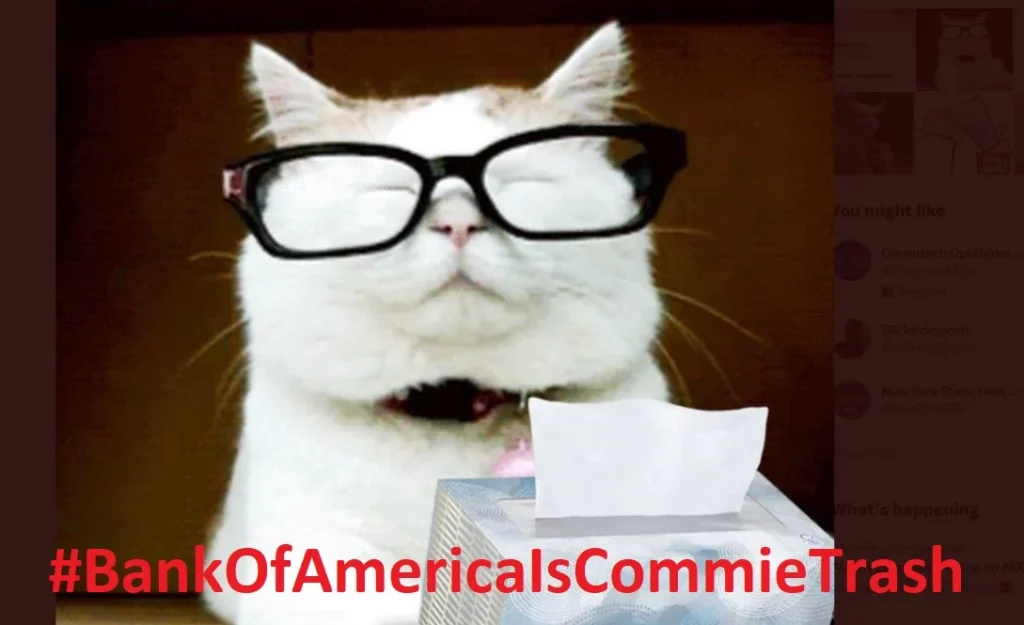 Earlier today JPMorgan Chase Bank kicked out outspoken singer-rapper Kanye "Ye" West and told him they were going to shut down his bank accounts.
They were upset with Kanye's social media posts and his T-shirt choice at a Paris fashion show.
That was this afternoon.
This evening Bank of America canceled popular conservative Twitter user Catturd's podcast account. No reason was given.
TRENDING: BREAKING BIG: EcoHealth Whistleblower Dr. Andrew Huff Provides Evidence that COVID-19 Was Created in Wuhan Lab – Worked for and Reported to Dr. Daszak at EcoHealth
Our friend Catturd did not go quietly.
Please help me trend this tonight because it's true. Retweet …#BankOfAmericaIsCommieTrash

— Catturd ™ (@catturd2) October 12, 2022
Bank of America's third-largest shareholder is Woke Blackrock, a financial group with strong ties to Communist China.
Bank of America's 3rd largest stakeholder is BlackRock which is beholden to the CCP in case you didn't know.

#BankOfAmericaIsCommieTrash pic.twitter.com/yeoYd32LPx

— Stephanie 🇺🇸 (@StephHoover8) October 13, 2022